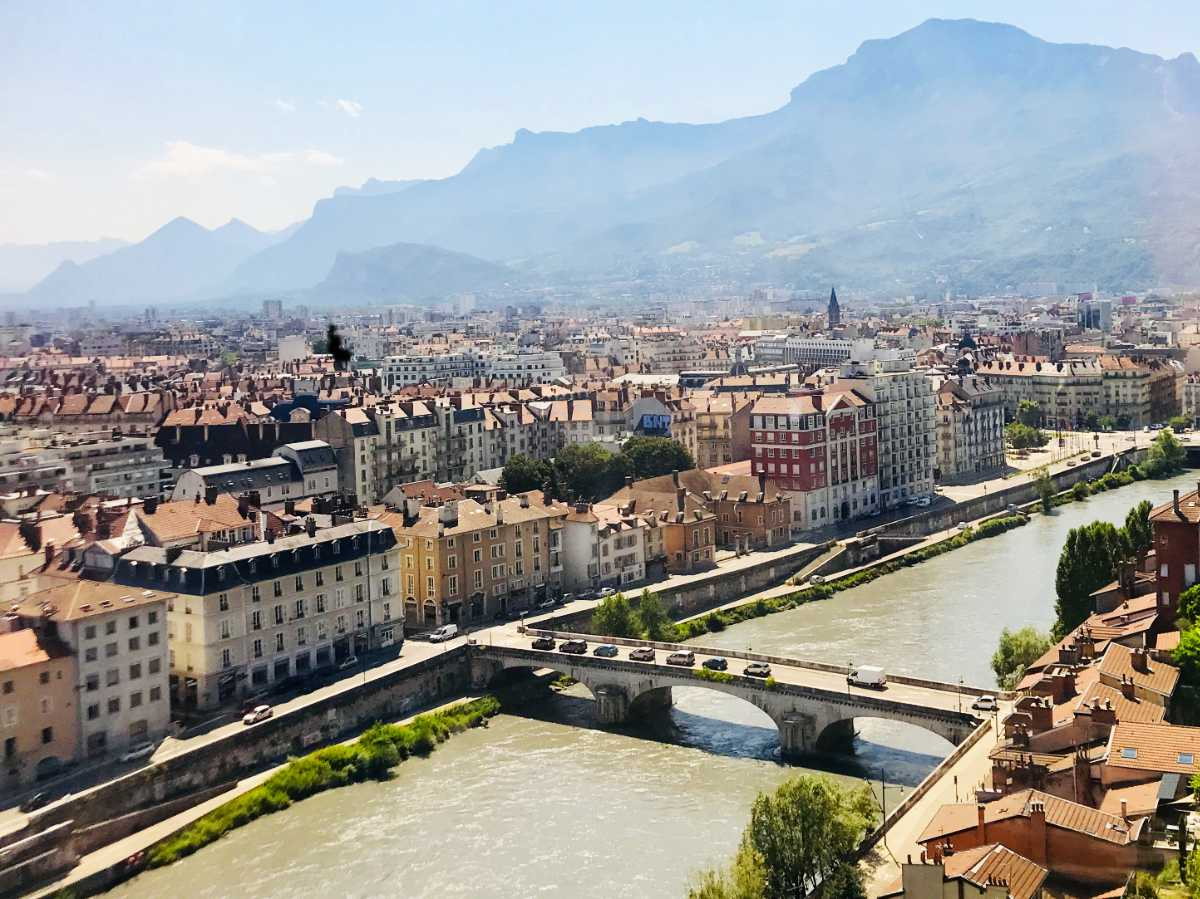 Image credit to
Green Grenoble
The colloquium on Fundamental Challenges on Causality (FunCausal) aims to bring together researchers interested in causality and willing to discuss novel approaches to causal discovery and causal inference. FunCausal will explore topics related to, but not limited to:
Causal discovery
Causal learning and control problems
Theoretical foundation of causal inference
Causal inference and active learning
Causal learning in low data regime
Reinforcement learning
Causal machine learning
Causal generative models
Benchmark for causal discovery and causal reasoning
FunCausal will welcome seven keynote speakers: Robin Evans, Hervé Isambert, Jakob Runge, Michèle Sebag, Ilya Shpitser, Mihaela Van der Schaar, and Kun Zhang. In addition, authors of papers submitted to the colloquium (see Call for Papers below) will have the opportunity to present their work within oral and/or poster sessions.
Venue
The colloquium will take in the auditorium IMAG building of the University located in Saint-Martin-d'Hères (next to Grenoble). Detailed information on how to reach this building from various places can be found
here
. In case of problem, please contact E. Gaussier (+33 682 197 988).
Program
Tuesday 9 May
2:00pm - 2:15pm
Opening remarks
2:15pm - 3:45pm
Keynote by R. Evans (with Xi Lin) - Combining Randomized and Observational Studies (Combine Randomized and Observational Data through a Power Likelihood)
3:45pm - 4:15pm
Coffee break
4:15pm - 5:30pm
Round table - Causality: What does it mean? In theory? In practice?
5:30pm - 6:30pm
Cocktail & Posters
Wednesday 10 May
9:00am - 10:30am
Keynote by M. Sébag - Causal Modeling through (i) Adversarial Learning and (ii) Inverse Covariance Matrix Decomposition
10:30am - 11:00am
Coffee break & posters
11:00am - 12:30pm
Oral presentations

Francois Bettega, Sébastien Bailly and Clemence Leyrat - Application of inverse-probability-of-treatment weighting to estimate the effect of daytime sleepiness in obstructive sleep apnea patients
Junhyung Park, Simon Buchholz, Bernhard Schölkopf and Krikamol Muandet - Towards a Measure-Theoretic Axiomatisation of Causality
Florian Peter Busch, Moritz Willig, Matej Zečević, Kristian Kersting and Devendra Dhami - Computing Counterfactuals using Sum-Product Networks
Martin Spindler, Philipp Bach, Oliver Schacht and Malte Kurz - Different Data Splitting Schemes for Double Machine Learning -- A Comparison
Daria Bystrova, Charles Assaad, Sara Si-Moussi and Wilfried Thuiller - Causal discovery from point-in-time observational data collected from ecological dynamic systems
Nathan Cornille, Marie-Francine Moens and Katrien Laenen - Investigating the Effect of Causal Mechanism Alignment on Transfer Learning for Few-Shot Video Prediction

12:30pm - 2:00pm
Lunch (buffet served on the conference premises)
2:00pm - 3:30pm
Keynote by J. Runge (with Urmi Ninad) - Causal Inference for Complex Spatio-Temporal Systems
3:30pm - 4:00pm
Coffee break & posters
4:00pm - 5:30pm
Keynote by I. Shpitser (with Amiremad Ghassami) - The Proximal ID Algorithm
Thursday 11 May
9:00am - 10:30am
Keynote by H. Isambert (with Louise Dupuis) - Reliable Causal Discovery from Information Theoretic Principles
10:30am - 11:00am
Coffee break & posters
11:00am - 12:30pm
Round table: What's the place of causality in ML?
12:30pm - 2:00pm
Lunch (buffet served on the conference premises)
2:00pm - 3:30pm
Keynote by M. van der Schaar (with Jeroen Berrevoets) - Causal Deep Learning
3:30pm - 4:00pm
Coffee break & posters
4:00pm - 5:30pm
Oral presentations

Benjamin Heymann, Michel De Lara and Jean-Philippe Chancelier - Causal Inference with Information Fields
Lei Zan, Anouar Meynaoui, Charles K. Assaad, Emilie Devijver and Eric Gaussier - A Conditional Mutual Information Estimator for Mixed Data and an Associated Conditional Independence Test
Abigail Langbridge, Fearghal O'Donncha, Amadou Ba, Fabio Lorenzi, Christopher Lohse and Joern Ploennigs - Causal Temporal Graph Convolutional Neural Networks (CTGCN)
Simon Ferreira and Charles Assaad - Challenges of Root Cause Identification for Collective Anomalies in Time Series given a Summary Causal Graph
Armand Lacombe and Michèle Sebag - Metric-based Conditional Treatment Effect Estimation
Héber H. Arcolezi, Rūta Binkytė, Catuscia Palamidessi, Carlos Pinzón and Gangsoo Zeong - Causal Structure Preserving Local Differential Privacy

7:30pm - 10:30pm
Dinner
Friday 12 May
9:00am - 10:30am
Keynote by K. Zhang - Causal Representation Learning: Successes and Challenges
10:30am - 10:45am
Coffee break & Posters
10:45am - 11:30am
Oral presentations

Mouad El Bouchattaoui, Myriam Tami, Benoit Lepetit and Paul-Henry Cournède - CDVAE: Estimating causal effects over time under unobserved adjustment variables
Anouar Meynaoui, Charles K. Assaad, Emilie Devijver, Eric Gaussier and Gregor Gössler - Identifiability in time series extended summary causal graphs
Alexander Reisach, Myriam Tami, Christof Seiler, Antoine Chambaz and Sebastian Weichwald - All Parameters Matter When Simulating Data for Causal Discovery

11:30am - 12:00pm
Discussion & conclusion
12:30pm - 2:00pm
Lunch (buffet served on the conference premises)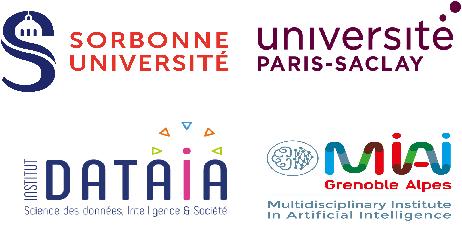 Code of Conduct
Our Fundamental Challenges in Causality is dedicated to providing a harassment-free experience for everyone, regardless of gender, gender identity and expression, age, sexual orientation, disability, physical appearance, body size, race, ethnicity, religion (or lack thereof), or technology choices. We do not tolerate harassment of participants in any form. Sexual language and imagery is not appropriate for any venue, including talks, workshops, parties, Twitter and other online media. Participants violating these rules may be sanctioned or expelled from the event at the discretion of the conference organizers. If you have any concerns about possible violation of the policies, please contact the organizers (organizers.quarter.causality@gmail.com) as soon as possible.